DEEP RIVER ANCIENT MUSTER


Devitt Field; 15 Southworth St. (Corner Main St. & Southworth St.); Deep River, CT 06417
Celebrating 240 years of America & fife and drum!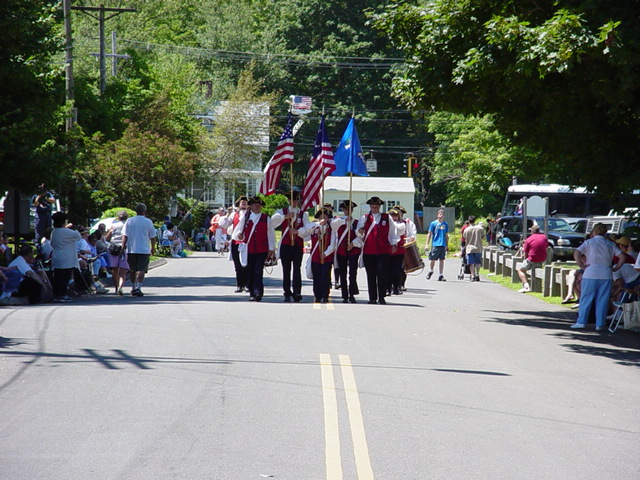 Tattoo - Friday July 15, 2016 at 7 p.m. at Devitt Field.
Parade - Saturday July 16, 2016 at 11 a.m. from the corner of Main & Kirtland Sts.
Muster - Saturday July 16, 2016 immediately following parade at Devitt Field.

PARTICIPANT'S NOTE: You MUST read and accept the "DRAM Guidelines and Information" page before going to the Muster Registration pages. Click link below to proceed.
On-line muster registration will end on JULY 1, 2016. Registrations after that date will be accepted at the muster field on Friday, July 15 before 8:00 pm.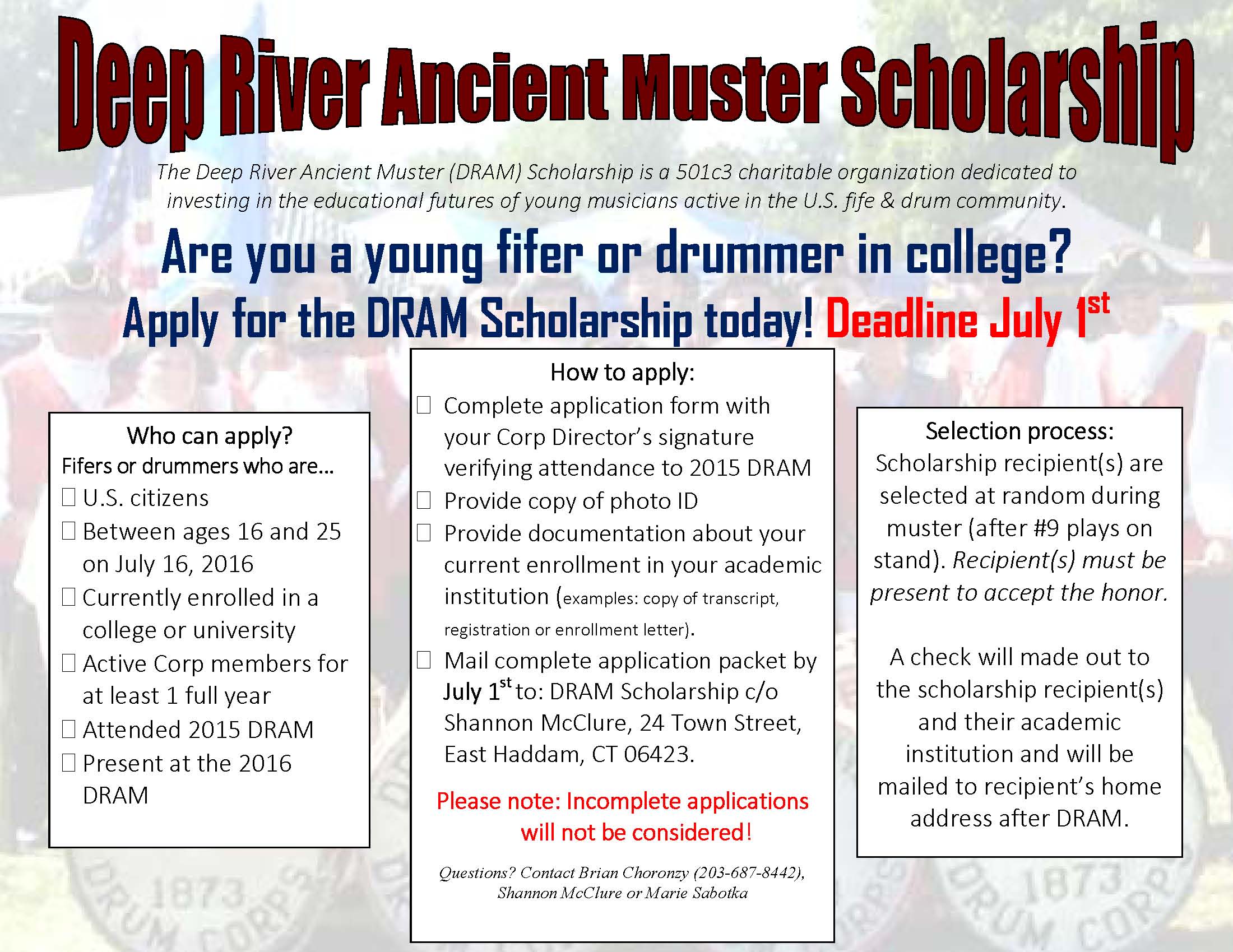 If you have a question regarding the DRAM itself or your registration, please contact our Muster Committee at drancientmuster@gmail.com for assistance.
Rental canopies must be pre-approved with the DRAM Field Manager, Bill Sady. Contact him at (203) 430-0969.
If you have a problem or difficulties with this website, please contact our Webmaster at dramwebmaster@fifedrum.org for assistance.